I feel indifferent about holidays including birthdays.  Holidays aren't against my religion or anything but there is no pressure to "make anything happen" in my household.  Being single, I get to set the tone in my house 😉  Some years I've felt like it, others I've felt like simply going to a family's/friend's house.  It just depends.  BEST PART, KIDS WILL STILL LOVE YOU REGARDLESS!
Some people get too worrisome about having a lot of gifts, a lot of family/friends over, a lot of food…all to be in the festive mood. But it shouldn't be to the expense of "I HAVE TO GO OUT OF MY WAY" to make these holidays so extravagant and special!
Holidays don't mean that you're a bad parent if you don't celebrate, have any gifts, or because you can't afford any.  It's crazy to think that so many people get so stressed out because they want to do so much even if it means they have to go into the negative to buy things.  I'll let you know (in case you didn't know): your parent worthiness IS NOT CORRELATED to giving the best of the best during holiday season!  Whew…what a relief!  I KNOW…!! 😉
Everyone's situation is different.  Throughout the years, my rationale has been: it's just the 3 of us…me and my 2 sons.  & honestly, that means I would be responsible for all of the decorations and putting away.  I think having to do the "extra" work is not appealing or worth it to me for our home (especially when my kids were younger).  So yes, it has been a "hit or miss"…with birthdays as the only celebration being consistent—at the very least— a candle, cake, and a happy birthday song!
My very 1st x-mas was when my 1st son was 3yrs and 2nd son was 1.5yrs.  I decided at the last min to buy a fake tree (to avoid the messiness from a real one & to keep for years to come).  Well I decorated it with lights and plastic ornaments and got them a bunch of new toys.  What a success!  Next year I ended up with like 5 ornaments because throughout the year, my kids found them and played with aka "broke" them…so much for that "lasting" idea! LOL
(Click on the trees below from Walmart to buy for your home)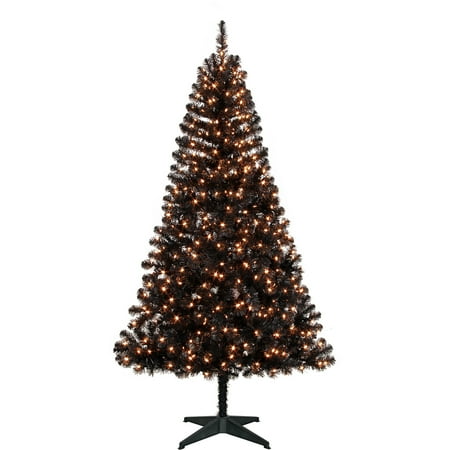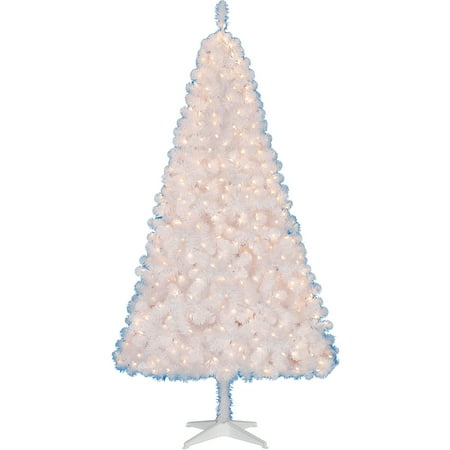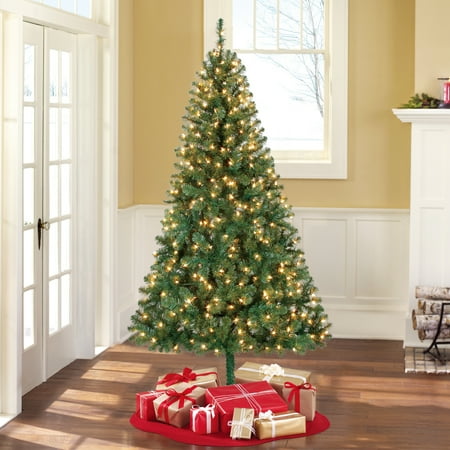 Then I gifted (to the Salvation Army) my fake tree after 3yrs of X-mas and that was the last time we "celebrated" with a tree. Another thought was where was I going to store it? After moving from my house to an apartment, I simply didn't want to clutter my limited space.
I've also decided to GIVE during X-mas and donated 3 Pack-A-Purses to a teenage group home and that year NO GIFTS FOR MY KIDS!  Thanksgiving is a holiday I've never bought a Turkey or had a "feast".  It was always best to go somewhere else and bring a store-bought dessert.  And last year, for the 1st time, we actually went to GOLDEN CORAL and I was shocked to see the place packed with other families thinking the same like we were!! LOL For Halloween, I've always bought my kids a costume (not always what they've wanted LOL) but something to wear (under $10) and we've done paid for events (went to a roller-skating rink) and free events (community sponsor kid events or "trunk or treats" at their school) for free candy 😊!
The point is, YOU make holidays about togetherness whether you have a lot or not.  Kids will remember how you've made them feel during these times and throughout other times.  There are over 300 other days in the year to create special moments even if the timing for you isn't right during any holiday.  I instill with my kids that sometimes it's great to have and other times it's great to give to make others feel special . & that's all that really matters…
For more tips on Holidays from other single mom bloggers, CLICK ON THIS LINK, Secrets for a Successful Life.  This is a collaboration with single mom bloggers & it's the 3rd month of a 7 month series we'll share insights on different topics from our unique journeys! 😉
CONNECT WITH ME HERE:
Website: betinaroberts.com
Facebook: Unstoppable Betina
Pinterest: Unstoppable Betina
Email: UnstoppableBetinaCEO@betinaroberts.com
DON'T FORGET TO LIKE, SHARE, COMMENT, SIGN UP BELOW for more info!